5 Professionals Advance Their Credit Union Careers
EAST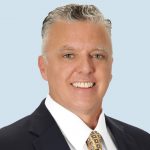 The $559 million, Alexandria, Va.-based Spectra Credit Union hired James "Jim" Spedden as chief lending officer. Spedden comes to Spectra from Virginia National Bank (successor to The Fauquier Bank), where he first joined as director of commercial banking and later became chief credit officer, followed by chief lending officer. He has been in the Virginia banking market since 1987, when he joined Wachovia Bank as vice president of commercial real estate. In 1999, he joined PNC Bank as an SVP/relationship manager, commercial real estate; and in 2006 moved into the SVP/market manager, real estate banking position. After holding senior-level positions at Sandy Spring Bank and M&T Bank, Spedden joined The Fauquier Bank.
MIDWEST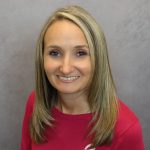 Katrina Luchiesmember solutions manager for the $227 million, Fremont, Mich.-based Gerber Federal Credit Union, recently completed CUNA's Financial Counseling Certification Program, earning the designation of Certified Credit Union Financial Counselor (CCUFC). Gerber now has four in-house certified financial counselors on staff. The CCUFC designation requires recertification every three years to ensure that the knowledge about financial counseling is current.
The $380 million Cornerstone Community Financial Credit Union announced two promotions.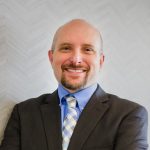 Mark Evenson was promoted to CFO. Evenson joined CCF in 2020 as vice president of retail services. In his new role, he is responsible for supervision and control of CCF's general accounting functions, establishing and enforcing CCF's accounting policies and procedures, and focusing on the current and future financial markets serving the credit union's different demographic areas. His experience includes nearly 20 years of work in financial management, accounting, compliance, operations management and business development. Evenson is also a CUES-certified senior executive and CUNA-certified credit union financial counselor. Prior to joining CCF, he served as manager of finance, administration and compliance for AMDG Financial in Plymouth, Mich. He holds a master of science in corporate finance from the Walsh College of Accountancy in Troy, Mich.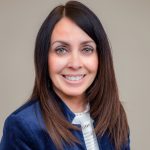 Jennifer Dickey was promoted to the newly-created position of chief experience officer. Dickey joined CCF in 2020 as vice president of talent and culture. In her new role, she will work to ensure the delivery of exceptional and consistent member experiences across all of the credit union's products, services, channels and branches. Dickey, who is PHR-certified and a SHRM-Certified Professional, has worked in the financial services industry since 2004. Prior to joining CCF, she served as director of compensation solutions for MCUL & Affiliates/CU Solutions Group in Livonia, Mich.
SOUTH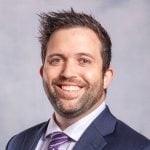 The $1 billion, Tampa, Fla.-based USF Federal Credit Union hired Richard J. Sellwood as vice president of member experience. Sellwood, who most recently served as vice president of member services for the $649 million Reliant Community Federal Credit Union in Sodus, NY, has spent 15 years working in credit unions overseeing all aspects of member care and member experience. He was named a Forty Under 40 Honoree by the Rochester Business Journal in 2020 and voted Young Professional of the Year for the New York Credit Union Association in 2019. He is a Credit Union Development Educator, holds an MBA from the Rochester Institute of Technology and is currently pursuing his Juris Doctor from Syracuse University College of Law. In his new role, Sellwood will set the organization's performance standards and expectations, oversee efforts to provide exceptional service to members, and lead all member service areas including all retail operations, the member service center, digital banking and branches.
VENDORS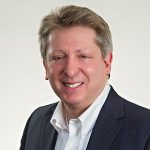 The Scottsdale, Ariz.-based management and technology consulting firm Cornerstone Advisors announced that two of its experts were recognized for their leadership and influence in the fintech industry.
Ron Shevlin, chief research officer at Cornerstone Advisors, was named to The Fintech Power 50, a select group of 40 innovative companies and 10 of the "most inspirational, thought-provoking and thoroughly knowledgeable people in the global financial services industry." This is Shevlin's second consecutive inclusion in The Fintech Power 50.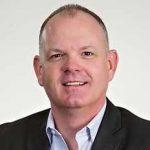 Sam Kilmer, managing director at Cornerstone Advisors, was sought out to serve as a judge for this year's fall FinovateAwards, which recognize companies and individuals for exceptional fintech innovation. Kilmer is returning as a judge for the third year to the BAI Global Innovation Awards honoring worldwide organizations and leaders who are pursuing solutions in financial services.
Please send your People news items to Natasha Chilingerian at [email protected]