BUSINESS BRIEFS: June 23, 2022 | News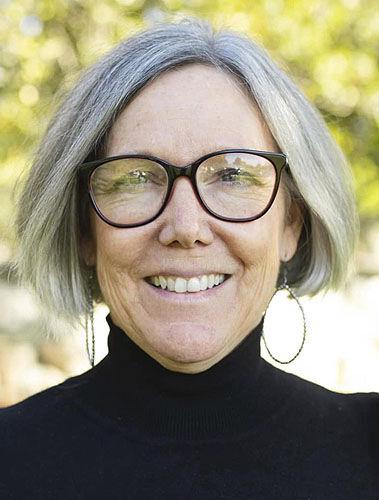 Searles joins Indiana ELAC
WARSAW – The Kosciusko Chamber of Commerce recently announced that LaunchPad Director Sherry Searles has been appointed to serve on the Indiana Early Learning Advisory Committee by Indiana Gov. Eric Holcomb.
The Indiana ELAC is working to ensure that children ages 8 to 8 and their families have access to affordable, high-quality early childhood education programs that keep children healthy, safe and learning, according to a news release. The governor appoints ELAC committee members who offer guidance and input to the Governor's Office and Indiana General Assembly.
There are seven members appointed by the governor to meet several times a year at various locations across the state. These committee meetings include report outs from workgroups, updates on state and local-funded early learning projects, and presentations from key stakeholders, the release notes.
The committee hears and votes on recommendations from workgroups and other stakeholders during these meetings.
"Sherry's commitment, dedication and effectiveness in increasing capacity for childcare and early childhood education in Kosciusko County have enabled her to receive this incredible honor," said Rob Parker, president and CEO of the Kosciusko Chamber of Commerce. "Sherry's focus on delivering solutions to address the workforce shortages in our community continues to be impressive."
To learn more about ELAC, go online to http://www.elacindiana.org.
THOR Industries announces quarterly dividends
ELKHART – THOR Industries Inc. announced Tuesday that its board of directors recently approved the payment of a regular quarterly cash dividend of $ 0.43 per share.
The regular cash dividend is payable on July 19 to shareholders of record at the close of business July 5, according to a news release.
THOR is the sole owner of operating companies which, combined, represent the world's largest manufacturer of recreational vehicles.
For more information on the company and its products, go online to www.thorindustries.com.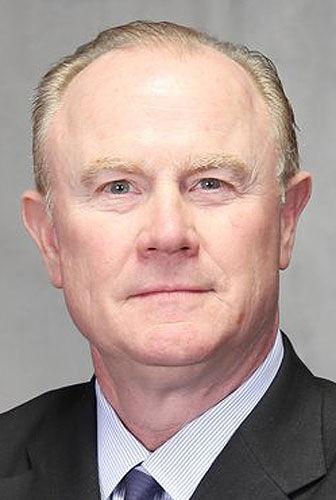 Singleton joins Surf Broadband board
ELKHART – Fiber internet service provider Surf Broadband Solutions recently announced the appointment of Brian Singleton, former longtime CEO and current chairman of TruVista, to its board of directors.
Singleton's career in the telecommunications industry spans 38 years, according to a news release.
During that time, he has held various management and executive leadership roles with BellSouth Corp. and, most recently, TruVista, a provider of broadband services in the Midlands Region of South Carolina and Georgia. Singleton also served as chairman for Spirit Communications, a regional enterprise fiber provider, and as a board member to its successor company, Segra.
"After speaking with Surf leadership, I felt the company's values ​​aligned with my own and we are a strong cultural fit," Singleton said. "I especially admire their entrepreneurial spirit and mission to bring fiber internet service to rural and underserved communities in the Great Lakes Region."
Surf CEO Gene Crusie supports the new appointment, the release notes.
Surf Broadband Solutions is a fiber internet company providing services to residents and businesses in the Great Lakes Region since 2010. Company office locations include La Porte and Elkhart, Byron Center, Michigan, and Coal City and Rock Falls, Illinois.
CTB announces employee service milestones
MILFORD – CTB Inc. recently recognized employees who achieved work milestones during the first quarter of 2022.
The company extends congratulations and thanks to the following employees for their contributions to CTB Inc. and its business units: 35 years of service – Bruce Haberstich; 30 years of service – Michael Kissane; 25 years of service – Kevin Alger, Melissa Blevins, Randel Riner, Marvin Snyder and Jill Wertenberger; 15 years of service – Kevin Faulstich, Jeffrey Hartzler, Jason Hoffman, Seth Jacobs, Kent Nulf, Shane Powers and Edward Sult; 10 years of service – Rafael Contreras, William Johnston and Kyle Gary; and five years of service – Tim Axsom, Jesus Cancino Jr., Karla Crump, Joseph Friend, Shawn Gearhart and Tiffani Kruger.
"The company is very grateful to these employees, who deserve our recognition at their work anniversaries," said Michael Kissane, executive vice president and chief administrative officer for CTB. "Their commitment to CTB is crucial in helping achieve our global mission of 'Helping to Feed a Hungry World,' which is perhaps more important than ever in our company's history."
CTB Inc. is a Berkshire Hathaway subsidiary whose customers use its products for preserving grain, for raising pigs and poultry to harvest meat and eggs, and for processing poultry, fish and other foods.
.