Business owner asks Tipton City councilwoman to resign | Local news
TIPTON – Tipton City Councilwoman Sophie Hufford was asked to voluntarily resign by a local businessman during the council's meeting Monday due to her accusations that there was favoritism when considering the awarding of grants to local businesses.
The request to resign was made by Brad Whitman, owner of Whitman Roofing and Restoration, towards the end of the City Council's meeting during public comment. The request derailed the meeting and eventually led Councilman Rick Chandler to make a motion to adjourn the meeting. That motion was quickly seconded, and the Council approved adjourning the meeting.
But before Chandler's motion for an adjournment, Hufford, in response to Whitman's request, emphatically refused to voluntarily resign.
"Absolutely not," Hufford said to Whitman.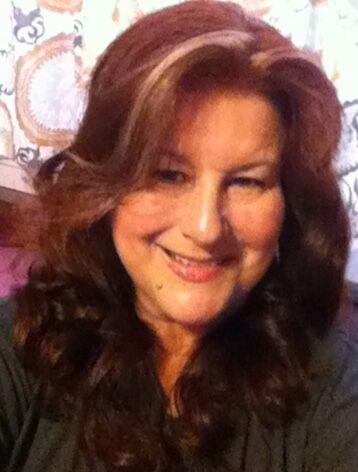 In an interview Tuesday with the Tribune, Whitman said his request comes in response to Hufford's accusations at the April 11 City Council meeting that two separate grants made by the city administration and The Tipton County Foundation were the result of favoritism and connected to one another.
In the April 11 meeting, Hufford questioned the city's approval of a $ 25,000 facade improvement grant to East Street Provisions, a restaurant owned and operated by Jacob and Amanda Baird. Hufford insinuated the approval of that grant led to Tipton County Foundation Executive Director Mark Baird personally awarding a grant to ABC & Me daycare, which is owned by Christi Dolezal, the wife of Tipton Mayor Tom Dolezal.
Jacob and Amanda Baird are the son and daughter-in-law of Mark Baird.
"When an individual is in a position to give grants, and then I see it, in return, being given grants to their family members, then it causes me alarm," Hufford said at the April 11 meeting. "Because the Tipton County Foundation gave a grant to your (Mayor Dolezal) wife and then you're giving a grant to his daughter-in-law."
Four days later, the Foundation, in a Facebook post, strongly denied any connection between the two grants, and the Foundation told the Tribune on Tuesday that the daycare's grant request has yet to be finalized.
Additionally, the Foundation, in its Facebook post, said its grants are not awarded by one individual but are initially reviewed by a 16-person volunteer grant-making committee and then formally voted on by the Foundation's board of trustees, which Mark Baird is not a member of.
"Most importantly, the implication that any grant is made by TCF 'in return' for any service, partnership, family relationship or otherwise is false," the Foundation wrote on its Facebook page. "Grant applications are reviewed objectively, and committee members recuse themselves when appropriate. The staff at the Tipton County Foundation does not vote on grant decisions. "
At the April 11 meeting, Hufford claimed others were asking her why East Street Provisions was allowed to open and operate without a fats, oils and grease handling system (FOG) as required.
In response, on April 15, East Street Provisions posted on their Facebook page denying the claim, stating that a FOG system approved by the Tipton Municipal Utilities was installed prior to the business opening.
"Rest assured this accusation is false," the restaurant posted on their Facebook. "We have a FOG system in place as approved by the Tipton City Utilities. This system was in place before we opened our doors. We take these accusations very seriously and assure you that the public's health and safety is our priority. We treasure serving our friends and neighbors and enjoy being a part of the exciting positive changes coming to our Community. "
Whitman criticized Hufford for the "false attacks" against local businesses, accusing Hufford of going on "witch hunts."
"I've had enough of her remarks and her comments," Whitman said in an interview Tuesday with the Tribune. "The way she conducts herself is embarrassing to the city and to the citizens of her district."
Whitman said he plans to start a petition and garner signatures from city residents who also support her voluntarily resigning, bring that back to City Council and once again ask Hufford to resign. He added he's considering running against Hufford in the 2023 Republican primary race.
In an interview with the Tribune on Tuesday, Hufford reiterated that she has no plans to resign and said she welcomes Whitman's possible candidacy, though wasn't 100% sure if she'd run again for City Council.
She also defended her April 11 comments as simply asking questions raised by some of her constituents and that it was not her making accusations.
"That's why I ask questions, so I don't have a misunderstanding and assume an error, something that's not happening," she said. "There are usually hard questions, yes, but they're not indictments on people. … It's asking me because I don't understand what I'm seeing before me, whether it's an expenditure or some kind of process or a bending of an ordinance. …
'Typically, constituents will call me and ask' Sophie, did you know this? ' and I say 'I'll look into it, and if I don't know, I'll ask.' And that's where I get myself in trouble. It's because I do say I'll ask. '"
In January, when the City Council was considering a reasoning request from Arbor Homes, an Indianapolis-based housing builder, for a 300-plus subdivision, Hufford made motions to decline the request due to typos on the reasoning application. That caused Mayor Tom Dolezal to accuse Hufford of intentionally trying to stall the development, a claim she denied.
.