Class of 2022: 'You are the Reason for Wabash's Success'
The drizzling rain may have altered the scene halfway through, but it didn't dampen the spirits among Wabash College graduates and guests who celebrated the Class of 2022 during the 184th Commencement Ceremony.
The celebration began on Saturday, marking the first time outside Pioneer Chapel, marking the first time in its traditional location since 2019. Then, halfway through the event, graduates, trustees, faculty, staff, students, family, and friends moved on. Chadwick Court due to looming severe weather.
Rounding out another school year defined in many ways by the COVID-19 pandemic, 221 men of the Class of 2022 received diplomas from President Scott E. Feller.
"The last four years have been filled with highs and lows, times of extraordinary achievement and unimaginable heartache. A pandemic and events both at the local and national levels conspired to break our community apart. But that didn't happen, "Feller began in his address to Wabash's newest graduates. "You, gentlemen, are the reason for our collective success. The bonds of your brotherhood are remarkably strong – and will remain that way as long as you nurture those relationships – just as you have these last four years.
"Men of the Class of 2022, congratulations! I hope you will remember these last four years fondly. It's true, COVID is your time at Wabash to be unique historically, but not fundamentally different from your peers at other colleges. What makes Wabash fundamentally different, though, is the brotherhood. Our brotherhood is essential to everything we do, "Feller said after thanking and leading a round of applause for parents, teachers, coaches, and staff who have continued to help the college and its students thrive throughout the pandemic.
"It is my hope that in times of adversity that you will rely on the brotherhood and friendships you have developed these last four years," Feller said. "And let 'Wabash Always Fights' be your guide."
The Class of 2022 Commencement speakers were Adam Berg and Johnathan "Kenny" Coleman.
Berg is a Spanish major from Tacoma, Washington. He was a member of Wabash Christian Men, the Sphinx Club, Phi Beta Kappa, and Phi Gamma Delta, where he served as president. Berg was also the co-captain of the soccer team and was named to the NCAC Academic Honor Roll.
Berg plans to attend medical school after teaching English in Spain for a year.
In his address, Berg referenced the Wabash soccer program's motto, "1.5." The 1 represents one's individual effort, Berg said, and the 0.5 is a commitment to work harder, accounting for anyone who can't give 100% on any given day.
"On the soccer field, this often means putting your maximum effort into it so that those around you are challenged and become better players. That being said, the 1.5 motto transcends behind the sentiment to Fischer Field, the Allen Center, and the nine-hour bus trips, "Berg said. "1.5 is woven into the fabric that makes Wabash such an incredible place, and so much of what we do comes from a mindset concerned with others.
"I propose that we, as graduates in a world that emphasizes the self, remember the 1.5 motto," he concluded. "As we leave this campus and pursue life after college, let us temper our interactions with coworkers, family members, and strangers."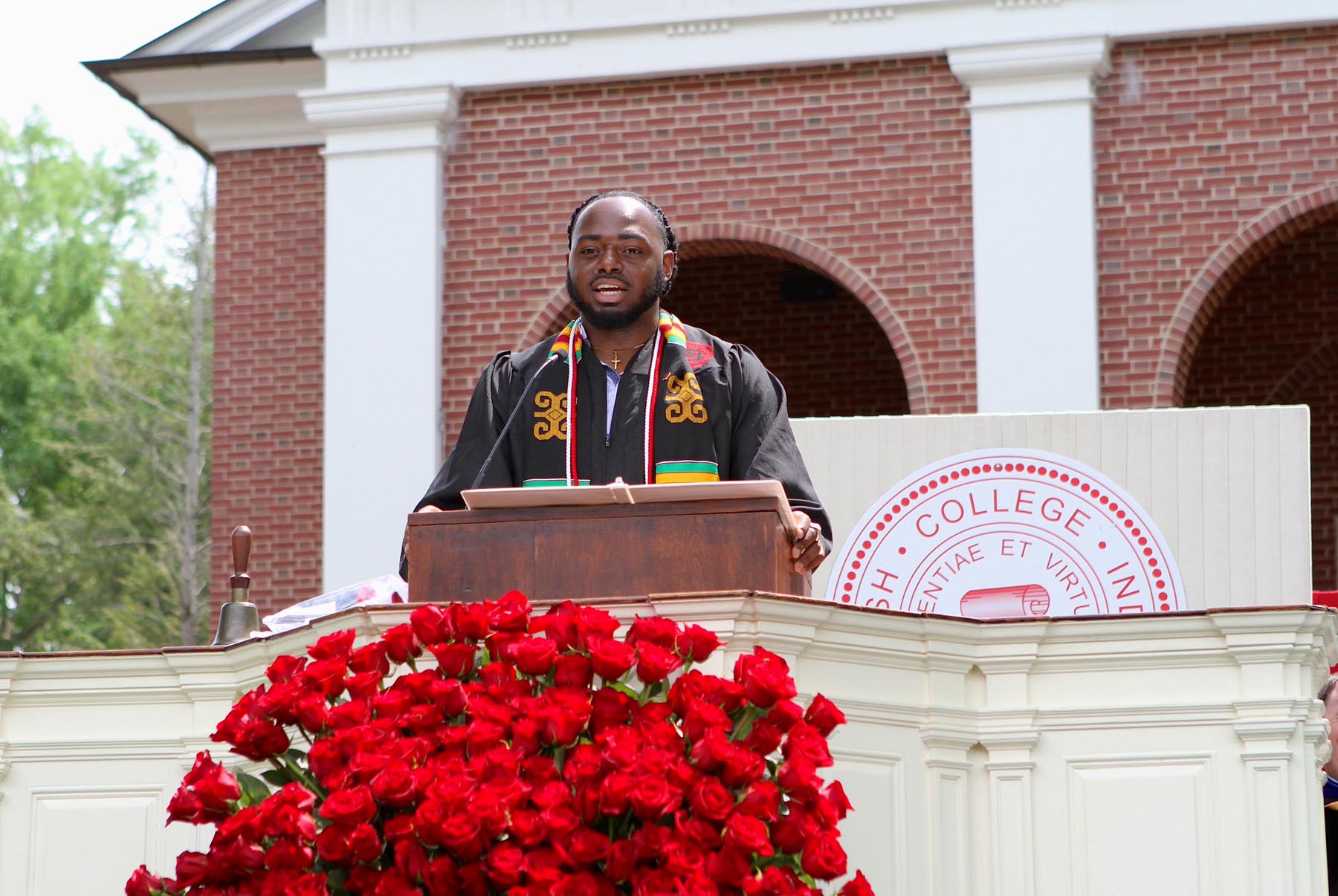 Coleman is a rhetoric major and Black studies minor in Muncie, Indiana. He was a four-year member of the football and track and field teams and the Malcolm X Institute of Black Studies (MXIBS) where he served as chairman.
Coleman was named an Orr Fellow and will be working for Genesys after graduation.
In his address, Coleman spoke about failing. He referenced his efforts to push and promote diversity, equity and inclusion on campus, and said being a student at Wabash has taught him to embrace that he will lose and fail at times. He has learned to keep a positive attitude and "fail forward," as Clyde Morgan, head track and field coach and MXIBS assistant director, says.
"I chose to talk about losing and failing because these two concepts will inform many outcomes as we transition into fully independent individuals, responsible for navigating life almost on our own," Coleman said. "Our parents and friends, and even professors, can agree that we will experience both failure and loss. But that doesn't mean we should succumb to the feeling that these concepts accompany. Fortunately for us, Wabash has prepared us to deal with adversity.
"As we go forward from this place, for once we cross underneath that arch and welcome to the world and all its beautiful and ugly amenities, and for others once you go back to your daily life, I urge everyone to remember one piece. of advice: fail forward, "he said. "You're going to get knocked down and even knocked back a little bit, but it'll make up for us to make the choice to keep getting up and keep moving forward."
During commencement, the college also awarded honorary degrees to the late Norman Schumaker '63 and Richard Gunderman '83.
As a student at Wabash, Schumaker was a chemistry major, who received his first Senior Comprehensive Exams and earned a perfect grade point average in his major. He specialized in creating technology for compound semiconductors, and later founded the EMCORE Corporation in 1984. He continued to invent and innovate throughout his life, creating new companies like nLine Corporation and Molecular Imprints, along with FOReTEL, which assessed and invested in emerging technology companies. General Chat Chat Lounge
"At his memorial service, they said Norm 'believed that his life truly began when he started at Wabash,'" Feller said. "It is fitting that we pay tribute to Norm, whose life was changed by Wabash. And every time we log onto our computer or flip a light switch, we know our lives have changed by the innovative work of a good Wabash man. "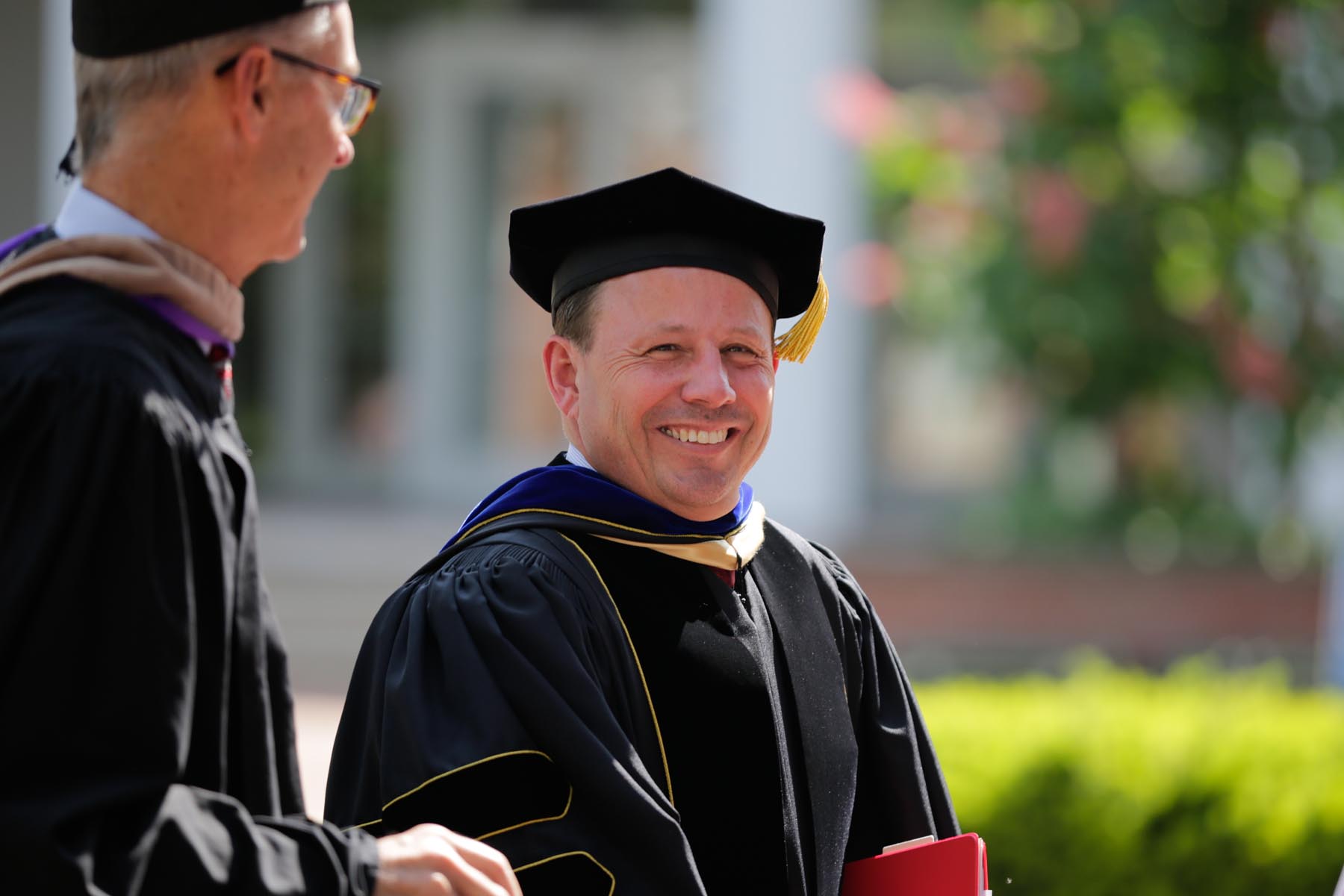 Gunderman, of Zionsville, Indiana, was an Honor Scholar, Mackintosh Fellow, Phi Beta Kappa inductee, summa cum laude graduate, and earned distinction on his extensive exams in both biology and philosophy. As a physician, he specializes in radiology, but at Indiana University he teaches courses in physiology, ethics, medical literature, religion, philosophy, vocation, bioethics, history, film, philanthropy, and the Gospel of John. He has been recognized with the Indiana University Trustee Teaching Award, IUPUI's Chancellor's Award for Excellence in Teaching, and as an Indiana University Bicentennial Professor.
Gunderman has inspired Wabash alumni and community leaders to leverage their time, talent, and treasure to establish Dr. Mary Ludwig Free Clinic, which serves uninsured patients with medical and dental services in Montgomery County.
Twenty-two students were inspired this weekend in the Wabash chapter of Phi Beta Kappa, the nation's oldest honorary society.
This year's class of 2022 members is inspired by John Clutter, Latham Davies, William Fecht, Spandan Joshi, Joseph Kaefer, Cesar Mares, Andrew Page, Reagan Perkins, Kwaku Sarpong, Cihang Wang, Youran Wang, Jayden Williamson and William Yank. Inductees from the Class of 2023 are Michael Bertram, Benjamin Bullock, Thomas Gastineau, Jackson Heldt, Bradley Johnson, Mitchell Keeling, Brayden Lentz, Ryan Sowers, and Cooper Smith.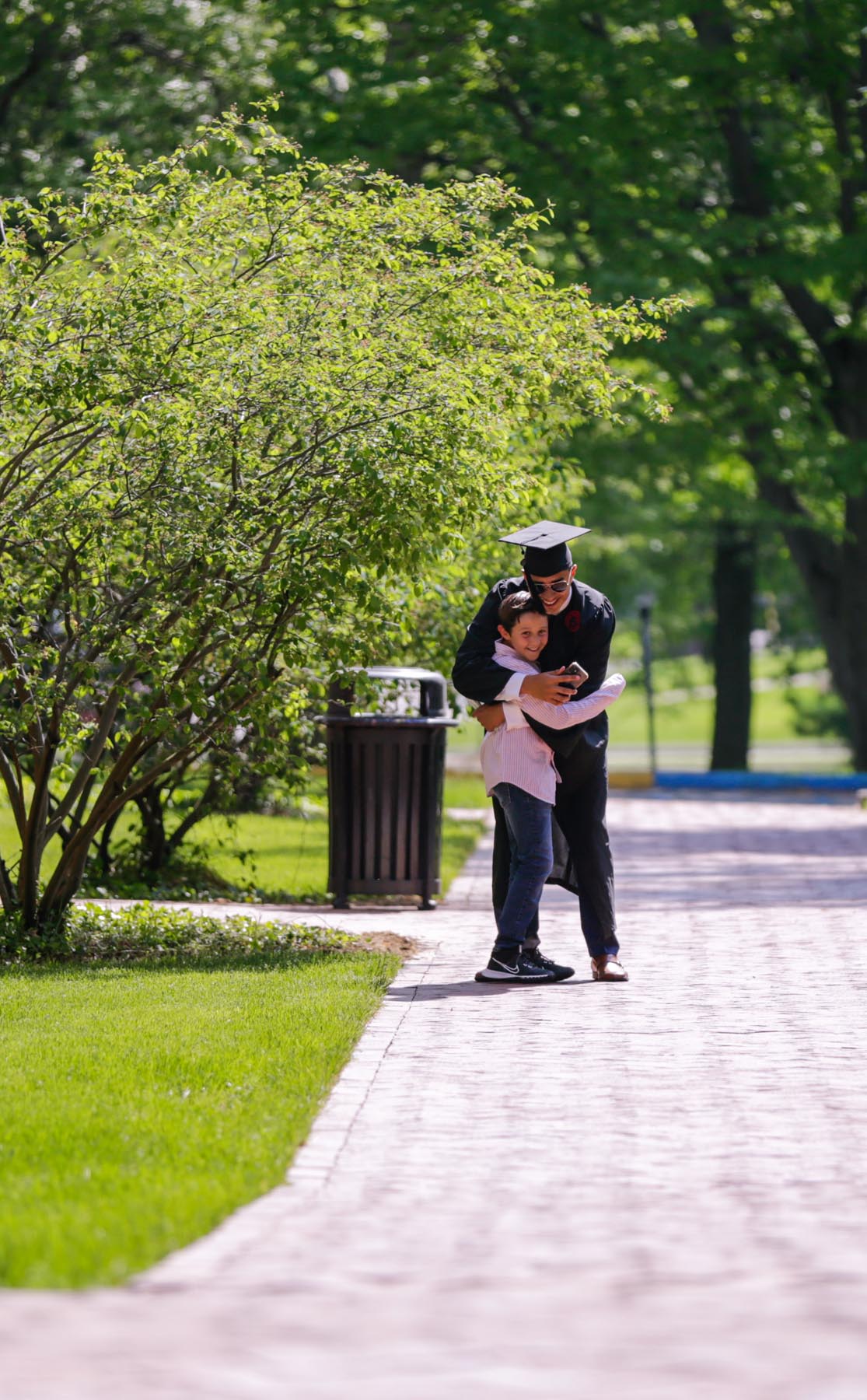 Commencement Day opened inside Pioneer Chapel with a thoughtful Baccalaureate sermon titled, "The Rule Going Forward," given by Rev. Dr. Alex Wimberly '99. Wimberly encouraged graduates to use the lessons they learned at Wabash moving forward in life, and preached the golden rule, to "truly dolast others as you would do them."
"This pandemic and its lockdowns, our collective trauma and our private ordeals have revealed what is most important and most resilient in this life. Kindness and compassion. Empathy and community, "Wimberly said. "What matters is not how smart we are or how successful we become. What matters is how we relate to another; how we live well together – especially with those who would be left out or pushed aside. What matters is how we learn to act as gentlemen and responsible citizens. "
Before officially ringing the Class of 2022 with the bell Caleb Mills used to call the very first Wabash students to class, Feller asked the new alumni to reflect on their time at the College.
"You made us so proud, and I hope that as you leave here, you understand that you can achieve anything in your dreams by believing in yourself and, when necessary, leaning on your brothers," concluded Feller. "Please take pride in your accomplishments – as much or more than I do – and go forth into this world and be good, very good Wabash men."