Jensen new postmaster at Choteau | News
The new head of the post office in the seat of Teton County is Chad Jensen. The postmaster took over a little over a month ago on May 3.
Jensen has previously worked in Victor, Hamilton, Stevensville, Missoula, Frenchtown, Whitefish, Great Falls, and Babb, and said it seems like he found the right place to be in Choteau.
"It definitely puts me closer to some of my family members and on top of it, I just enjoy being in the area, in general. It really fits for me, "he said.
He also said just about everyone he works with are fantastic people and fun to work with. He said this is his favorite part of the job.
Growing up in the small eastern Montana town of Baker, a short distance from the North Dakota border, Jensen has worked in his fair share of Class B- and C-sized areas, with the inclusion of Babb. While still early in his tenure, he has a couple key goals in mind to ensure success right away.
"I think reorganizing everything in the office and getting it back to as close as new as we can get will be a good place to be right away," he said. "Once that's taken care of, we can continue on from there."
Jensen said cleaning surfaces and making everything as spotless as possible can help with not only productivity in the workplace, but also with public relations as customers notice the clean, professional setting.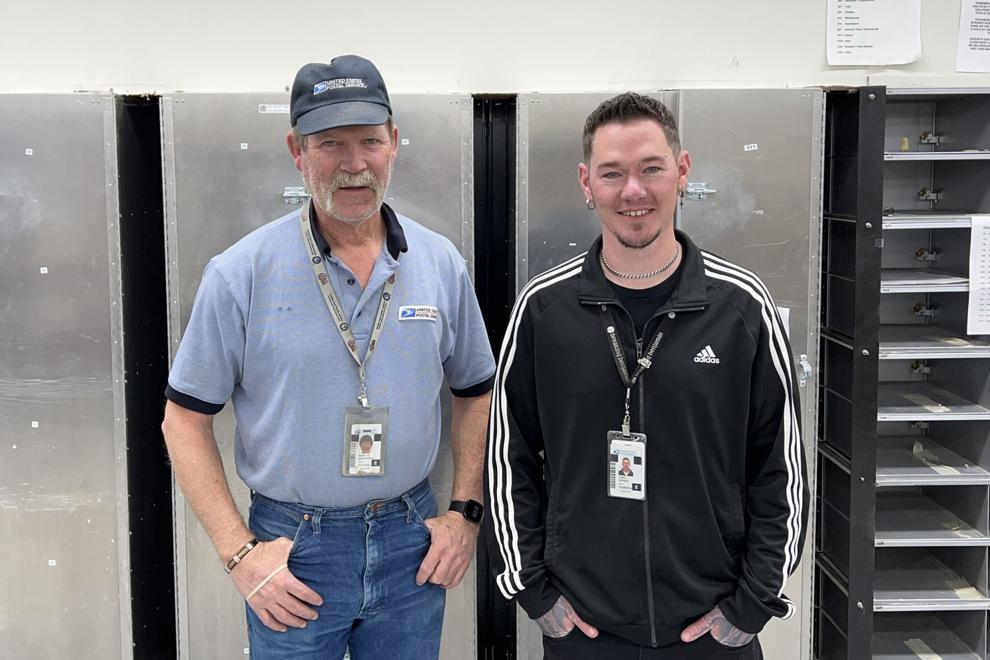 His daily tasks are varied. "It includes handling packages, dealing with plenty of customer service, safety compliance, which is a big one, and working on daily reports for the employees," he said.
With post offices needing help all over the country, he mentioned that there's never a shortage of jobs in that area and that a lot of offices are in need of employees. However, the Choteau office isn't necessarily looking to hire new workers at the moment. But he said, the US Postal Service is a great area for employment if people are looking for the right place.
Whenever Jensen is off work, he loves to hit the links around the area and aim well below a double-bogey average. On top of that, when hunting season rolls around, Jensen will be out hunting big game and birds. He also enjoys hitting the open waters and reeling in some of the world's finest water-breathers. Jensen said he is pretty passionate about outdoor activities.
Coming into the Choteau area with plenty of experience and pride behind his work, Jensen is more than ready to take on the role of leading the Choteau Post Office and making sure the mail service here is well above par.
.