NAFCU: High Prices to Crimp Auto Sales
Car sales in July continued to run well below last year's pace, while prices remained high and parts shortages persisted.
NAFCU Chief Economist Curt Long said the combination will take the air out of sales for the rest of the year.
But countering that were reports from credit unions that showed strong gains in auto lending, and a jobs report Friday that showed ample paychecks to buy cars. The US Bureau of Labor Statistics reported job creation remained strong in July and unemployment dipped to 3.5% — a record low set just before the COVID-19 pandemic.
Long said the price of a new car is about $46,000 and the Manheim Used Vehicle Value Index showed used car prices were up 0.7% in the first half of July from a month earlier. TrueCar Inc. of Santa Monica, Calif., said it expects the average transaction price in July was $45,352, up 12% from a year earlier and about the same as June.
Ford reported improving inventory conditions, but Honda and Toyota are still struggling. Domestic production grew again in June but remains 24% lower than June 2019, Long said.
"Prices remain high and reflect tight inventory conditions," Long said. "Persistent affordability issues mean that auto sales will remain muted and volatile over the rest of the year, as relief from supply shortages looks increasingly unlikely in 2022 and many car buyers are turned off by higher rates and recessionary concerns."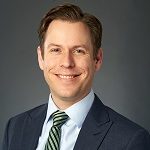 But some credit unions have been reporting strong gains and data from the Fed and the NCUA showed record increases in automotive loan balances this year.
Randolph-Brooks Federal Credit Union of San Antonio ($15.5 billion in assets, 1.1 million members) and BECU of Tukwila, Wash. ($29.5 billion, 1.4 million members) both reported strong second-quarter originations of auto loans.
In the St. Louis metro area, First Community Credit Union of Chesterfield, Mo. ($3.9 billion in assets, 366,167 members) originated a monthly record of more than $100 million in auto loans in July.
President/CEO Glenn D. Barks said the Fed's rate increases have yet to dent auto lending at First Community, which is a major lender in the area.
"Auto loans have always been what we do best," Barks said. "Over the last 20 years we have built a robust indirect dealer network here in St. Louis while continuing to close a high volume of loans directly, in-house."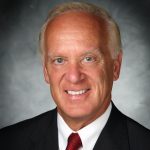 "I'm not going to say we will always have the lowest rate, but we do have some great rates and we do everything we can to keep our rates highly competitive," he said.
But the overall market is not as robust.
TrueCar Inc. of Santa Monica, Calif., estimated new vehicle sales were 1.12 million in July, down 10% from a year earlier and down 2% from June.
That came out to a seasonally adjusted annualized rate of 13 million cars and light trucks sold in July, down 11% from July 2021 and about the same as June. Retail sales, which exclude fleet sales, were 975,597 vehicles, down 14% from a year ago and down 1% from June 2022.
TrueCar said it expects used vehicle sales for July 2022 to reach three million, down 17% from a year ago and up 4% from June 2022.
Zack Krelle, industry analyst at TrueCar, said automakers began addressing affordability concerns by increasing incentives in July for the first time in nearly 20 months. Incentive spending is still 54% lower than in July 2021, but it rose slightly from June 2022.
"Even before the latest bump in federal interest rates, consumers were facing rising challenges to vehicle affordability," Krelle said. "As rates go up, consumers are faced with increased monthly payments, even as average transaction prices remain flat."
However, CUNA Senior Economist Dawit Kebede said Friday's jobs report will increase pressure on prices. Kebede said the nation added 528,000 jobs in July, double the size of the expected amount, recovering all employment lost during the pandemic.
"The labor market remains very tight," Kebede said. "There are more job openings than the number of unemployed people and quit rates are remarkably high."
Also, he said the labor force participation rate, which was expected to increase as COVID-19 concerns receded, fell slightly in July. "This sustained imbalance in labor demand and supply will lead to an increase in wages adding more inflationary pressure," he said.
"The Federal Reserve will likely stay the course of interest rate hikes announced in its June Federal Open Market Committee projection — 3.4% by year end — despite recent reports of a slowdown in consumer demand," he said.
NAFCU's Long called the jobs report "a summer scorcher" that eases concerns that the economy is souring.
"An economy adding over 500,000 jobs per month is not one that's in recession," Long said. "But wage gains show no sign of weakening, and that does not bode well for a Federal Reserve tasked with reining in inflation. Unless the data turns between now and then, another 75-basis point hike from the Fed in September looks likely."