Supporters petition to keep Innovation Academy | Education
BLOUNTVILLE – An online petition asking to reverse the Sullivan County Board of Education's closure of Innovation Academy. As of Tuesday evening, the petition had drawn almost 300 signatures.
The petition to save the science, technology, engineering and math (STEM) school was started by Heather Imburgia, mother of a eighth-grade IA student who attended sixth and seventh grade there. The petition seeks to reverse its budget-driven decision, which would have entered its 10th year this August.
PARENTS WANTS VOICES HEARD
Imburgia said she wants the voices of IA supporters heard. The school board's proposed budget, approved by the board on June 6, includes cutting out the $ 425,825 in annual expenses for IA. That includes pay of $ 350,000 for five teachers and $ 75,852 for two bus routes serving IA, which was housed at Sullivan Central Middle School.
The school started in the old Brookside Elementary in Bloomingdale. After KCS left the program two years later, IA moved to Holston Middle School and then to Central Middle when the school was housed at the old Central High in August 2021.
"At this point, I do not know that the outcome is finalized by the commission. , "Imburgia said Tuesday via a Facebook message to a Kingsport Times News reporter.
The budget goes before the County Budget Committee on Wednesday at 4 pm for discussion. It was presented to the committee on June 15.
"I've had a few emails, not a lot," Jones said. "It's a budgetary decision." At the June 6 meeting, the board also voted to cut off the budget as a cost-savings measure.
"No one has lost a job," Jones said. Of the five IA teachers, they have been transferred to Sullivan County and have been transferred to other teaching posts for which they were qualified.
"Innovation Academy takes a hands-on, project-based alternative approach to traditional classroom learning – allowing those students who are engineering minded, squirrelly inquisitors, or who struggle to focus in traditional classroom settings," Imburgia said in the petition.
Parents and students rallied to save the school at the April 7 meeting but were told no action item was on the agenda. The matter was discussed later, with no IA funding, approved 6-1 on June 6.
Paul Robinson, who among other things said the IA community deserved more notice of the staff recommendation.
"Parents of students at Innovation Academy were given no warning of the closure or time to rally community based on only rumors. When they realized that Innovation Academy wasn't even on the agenda, they dropped their guard"Imburgia wrote in the petition.
"Due to COVID protocols through most of the year, there were few opportunities for parents to engage and create a network to communicate and make each other aware," Imburgia said. "Very few parents were even aware of the rumors (as teachers were not allowed to inform the students or parents), much less the closure – many finding out while on summer vacation. There is still no official notification to the parents. "
He said the "parents and local organizations should provide funding ahead of any closure consideration."
She wrote that many parents "should not lose funding for those students, negating predicted savings." The state funding works out to less than $ 10,000 per student, and IA had 77 students at school Ky end.
They said STEM companies like Eastman Chemical won't step in to help IA "unless the vote is reversed, as they cannot be declared elected official's votes." Finally, they said "non-traditional students have found their equals, their support, their way of learning, and their home at Innovation Academy."
SPEAK STUDENTS FOR IA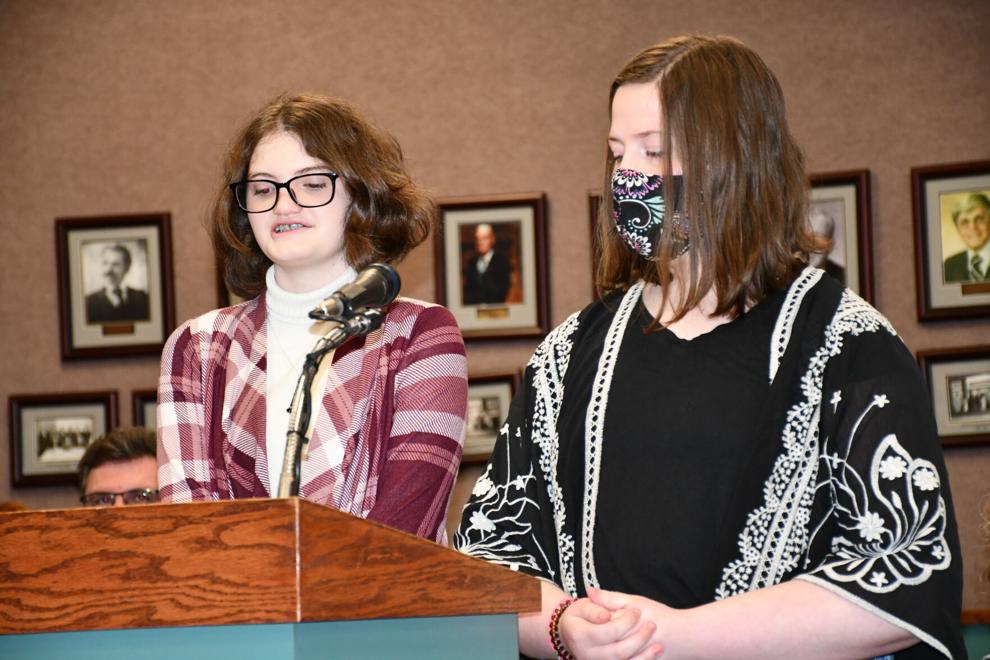 Students also spoke out in comments on why they signed the petition.
"I was one of the students who spoke out during the meetings. I am not OK with the school board betraying our trust and sneaking it into the agenda," student Verona Mitchell wrote of her reason for signing the petition. "This is the best school that I have ever been to. I would like to continue going to my beloved school again for the last year of my middle school. In fact, it is not just a school, but my family and home. "
"I am (was) a rising 8th grader at Innovation Academy," Tierstyn Crowe wrote of her reason for signing the petition.
"I believe the school system's attempt to sweep the closure of our school under the rug is disgraceful. As Katelynn Mitchell stated in a previous comment, 'Those who hold anxiety (etc.) could find their place without having to worry about being judged.' IA is a school where we can get along, learn, and build lifelong friendships that will withstand the test of time (not to mention our astounding test scores)."
She pointed out it was ranked No. 71 out of all Tennessee middle schools and No. 1 of all Sullivan County middle schools.
"Both our reading and math skills are well above average state," Katelynn wrote. "From a non-statistical standpoint, I have so many unique personalities. We also have five outstanding teachers, giving your family at IA would be heartbreaking."
.